performance bio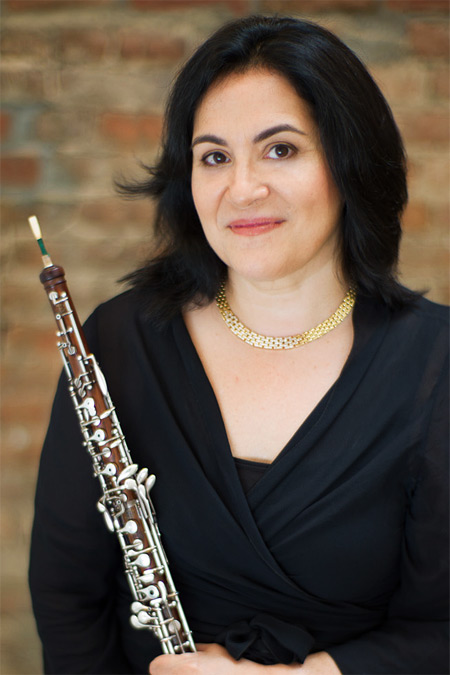 PHOTO:
Laurie Rhodes Photography
Diane Lesser is one of the top studio recording oboists in the country. She is the principal oboist of the New York Pops, Amici New York, Greenwich Symphony, Long Island Philharmonic, Knickerbocker Chamber Orchestra, l'Orchestre des Portes Rouges, National Chorale and Foundation for Universal Sacred Music, and plays English Horn with the Little Orchestral Society. She can be heard frequently as a member of the Voices of Ascension, Musica Sacra, the Oratorio Society, St. John the Divine's Great Music in a Great Space, Grace Church Choral Society, and St. Ignatius Loyola's Sacred Music in a Sacred Space.
Active in the world of commercial music, Ms. Lesser can be heard on recent recordings accompanying Tony Bennett and Lady Gaga, Madonna, Amy Winehouse, Lena Park, Barry Manilow, Nell, Elaine Paige, and Paul Simon. She has played on numerous soundtracks including recent releases Maggie's Plan, The Forgotten Kingdom, Excuse Me for Living, and Remember Me. Ms. Lesser has also been heard on TV's Chris Matthews Show and Good Morning America while accompanying Andrea Bocelli in addition to hundreds of television and radio commercials such as Budweiser, Lucky Charms, Nasonex and Reynold's Wrap.
Ms. Lesser is the principal oboist of the OK Mozart Festival, and has performed in many other festivals including Caramoor, Saratoga Performing Arts Center, Philadelphia's Mann Center and Chicago's Ravinia Festival, as well as in Asia, Europe and South America.
She has played at diverse venues such as the Grammy Awards, Sesame Street, the 1992 Olympics in Albertville, France, Z100's Jingle Ball and at the White House.
Diane Lesser received a Bachelor's of Music degree from the Juilliard School where she was the winner of the Wind Soloist competition and studied with Robert Bloom. She received a Master's of Arts degree from Queens College where she won the Concerto Soloist competition and studied with Leonard Arner.
She made her solo debut at Carnegie Hall and Kennedy Center with Alexander Schneider and the New York String Orchestra. She toured for 20 years as principal oboist of the Brandenburg Ensemble conducted by Mr. Schneider and Jaime Laredo.